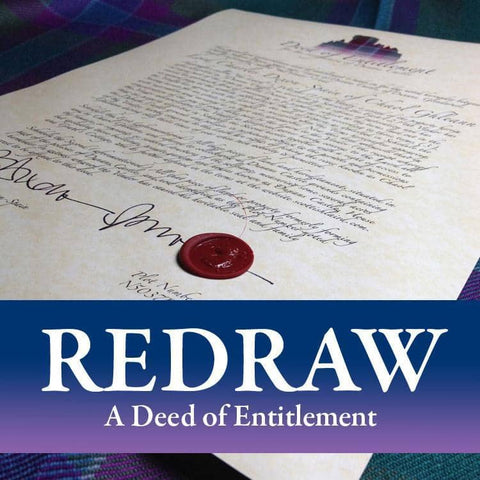 Replace or Redraw a Deed of Entitlement
DELIVERY ADVICE
ScottishLaird supply this product directly and therefore delivery is usually in the times stated.
PRODUCT DESCRIPTION
To replace a lost or misplaced deed of entitlement, or to hand on the title to a descendant.
Just let us know the name, plot number (or if you haven't the plot number, the date of purchase) and shipping address, and we will do the rest.
Please note this service is for existing holders of our decorative titles
Gift Cards make the perfect addition to the gift of Laird or Lady!
---