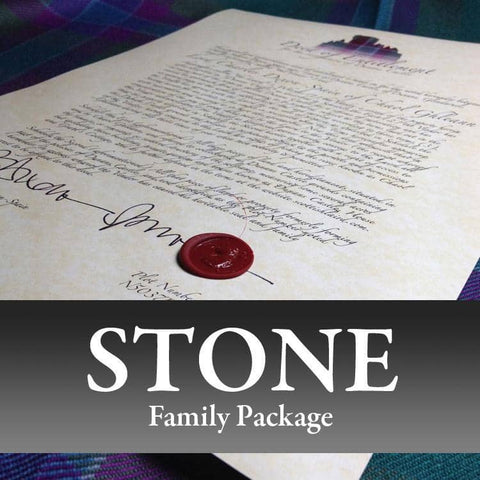 Dunans Castle Family Package (Stone)
DELIVERY ADVICE
ScottishLaird supply this product directly and therefore delivery is usually in the times stated.
PRODUCT DESCRIPTION
What a way to celebrate your family! Make them all Lairds and Ladies at the same time! Perfect for Christmas and family occasions.
We send each title to you in separate envelopes with a deed of entitlement and a square foot for each member of your family, for up to 7 family members, with all the benefits of our Stone package. All plots will neighbour each other.
Gift Cards make the perfect addition to the gift of Laird or Lady!
---