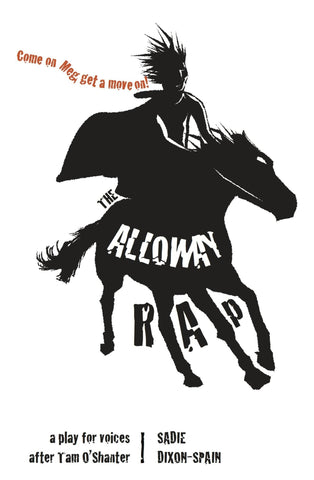 The Alloway Rap: A Play for Voices
DELIVERY ADVICE
ScottishLaird supply this product directly and therefore delivery is usually in the times stated.
PRODUCT DESCRIPTION
Sadie Dixon-Spain's The Alloway Rap, published in 2014, the second of Scotland's Homecoming Years, is a timely reminder of the centrality of narrative works in Scottish Culture, and particularly those stories told by our most accomplished literary figure, Robert Burns. This re-interpretation cleverly takes the spirit of the Burns' original and utilises cadences and rhythms both Scottish and contemporary to create an accessible version of Tam O'Shanter for children.
The play is published in a 32 page format with 3 illustrations, 8 photographs in full colour throughout.
The Alloway Rap is the first in a series of plays produced by the Walking Theatre Company over the last decade.
---